ZMS Electric Cable XLPE Low-Voltage Power Cables are mainly used for power transmission and distribution in 0.6 / 1kv or lower output power systems. Its applications include construction electricity, factories, mining, petrochemical and electronic communications, etc.
No matter what kind of application requirements you need for the product. Our products can withstand the degree of mechanical external force or tension according to the different laying environments, to develop different parameter standards to meet these different application requirements and ensure that they can complete the product work tasks outstandingly.
Description of ZMS Cable Products
0.6/1 kV Cu(AL)/XLPE/SWA(STA)/PVC Power Cable
Application
The low voltage power cable of ZMS cable has good electrical and mechanical properties, the best chemical resistance, environmental stress, and flame resistance. Moreover, its structure is simple, easy to use, and saves project costs. It is suitable for laying indoor, tunnel, canal, and underground laying areas.
Standards
International: IEC 60502, IEC 60228, (IEC 60332-3 for FR-type only), or other standards such as BS,DIN and ICEA upon request.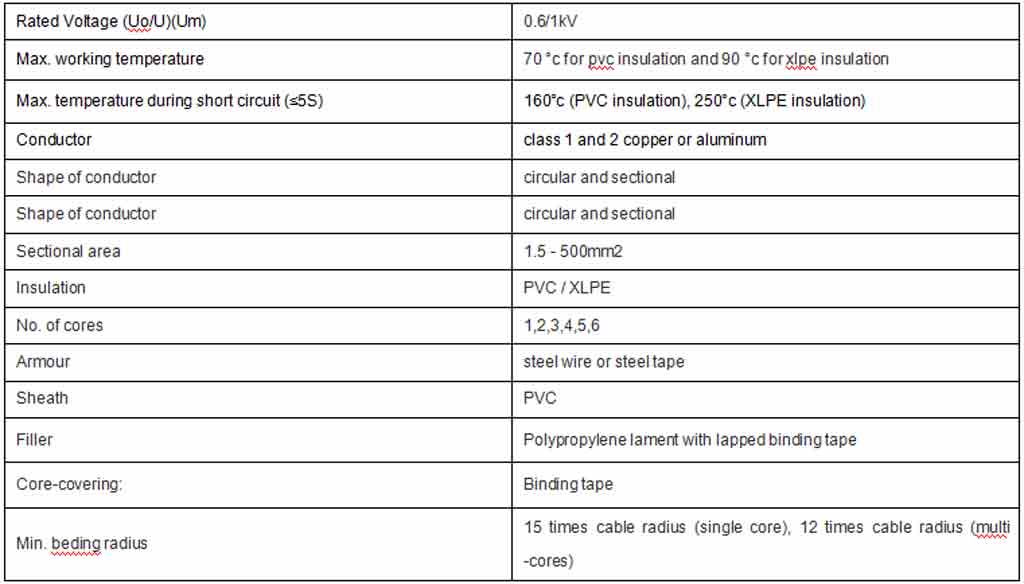 0.6/1kv ABC(Aerial Bundled Cable)
Application
Low-voltage ABC cable, suitable for overhead power lines with AC rated voltage 0.6 / 1kv and below. Because it has less installation, maintenance and operation costs, it is widely used in power transmission and distribution lines of various voltage levels. At the same time, they have good corrosion resistance, so they are often used across river valleys and coastal areas.
Standards:
IEC 61089, BS 7870, DIN 48201, ASTM B399, BS EN50183, NFC33-209
Construction
Conductor: Copper, Aluminum, Aluminum Alloy;
Insulation: PVC, HDPE, XLPE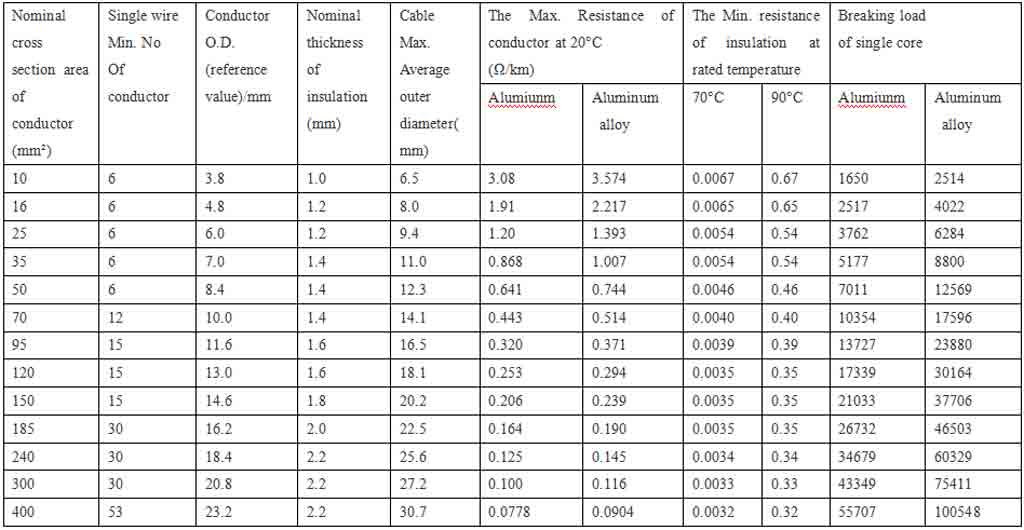 0.6/1kv Concentric Power Cable
Application
XLPE Insulated Concentric cables are commonly used as energy supply cables. It can be used as overhead, outdoor, or buried underground. The most common power distribution systems, street lighting, temporary electricity for buildings, etc. The composition of concentric cables can be single-core or multicore, depending on different application tasks.
Standards:
ASTM-B; ASTM-D; UL
Construction:
Conductor:  8000 Series aluminum alloy/Copper class 2
Insulation: XLPE
Cable Inner Sheath: PVC
Cable Tape: Non-absorbent material or OEM
Cable Outer Sheath: XLPE/PVC/PE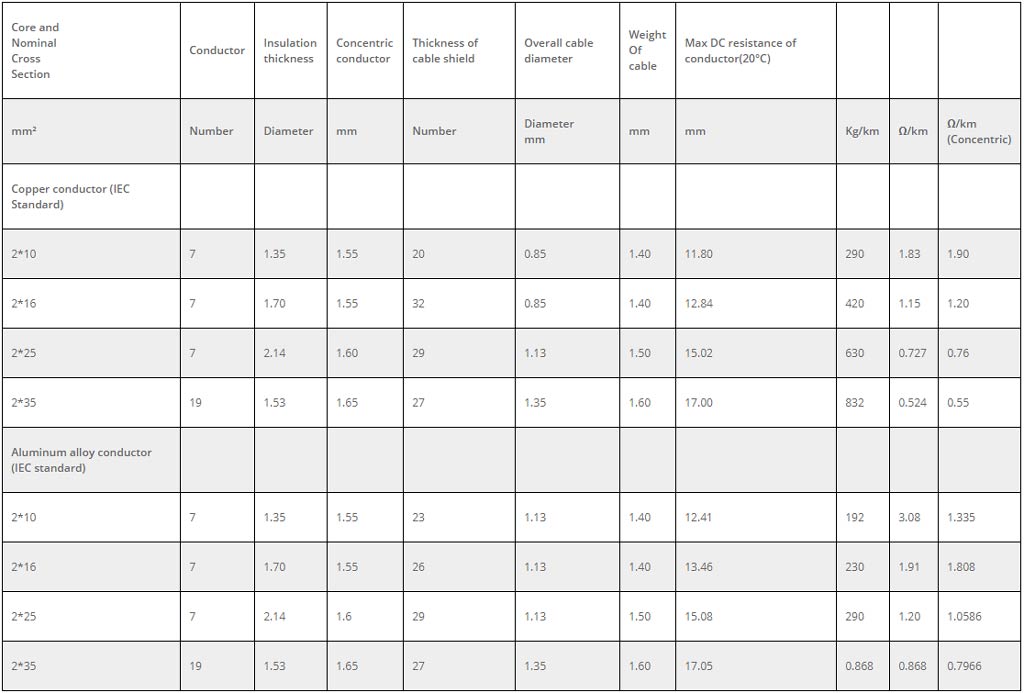 Low voltage power cables are generally divided into LV PVC insulated cables, LV XLPE insulated cables, LV rubber insulated cables and so on according to their insulation types. According to its different work types and attributes, it can be divided into power cables, overhead bundled power cables, low-voltage lighting cables, special low-voltage power cables, and fire-resistant power cables with anti-(fire) resistance.
If you don't know how to choose the products you need, or don't find the cable type and size you need on this page, don't worry. Contact us and send us your requirements, we can help you choose the right cable. You can provide us with the following information: cable voltage, conductor material, insulation and sheath material, shield type, armor type, etc. or you can provide us with cable installation environment, application requirements, etc. We will serve you wholeheartedly. ZMS Cable Supplier has a number of quality certification: ISO 9000, ISO 9001, ISO14000, ISO14001, ISO18000, CE, IEC, BS, NFC, ASTM, DIN, etc.
ZMS has a wide range of cable and conductor products for you to choose from. We will provide caring services and professional project solutions for everyone who needs them.
Quality Certification Services
ZMS cable products are manufactured according to GB, IEC, BS, NFC, ASTM, DIN and other international standards. Our technical team can customize cable products that meet your requirements according to your need.
Profession Customer Service
ZMS provide free professional consulting services to provide you with one-stop project solution services and rapid product delivery solutions.
Delivery And Shipping Services
While we ZMS provide high quality cables, we also provide good delivery solutions. While ensuring the safe delivery of products, we provide the best packaging and transportation solutions, greatly reducing customers' transportation costs.
ZMS cables packaging are provided in the form of wooden reels, corrugated boxes and coils. The cable ends are sealed with BOPP self-adhesive tape and a non-hygroscopic sealing cap to protect the cable ends from moisture. We can print the required marks on the outside of the barrel with waterproof material according to customer requirements.