Kind of the Nose Wire for Face Mask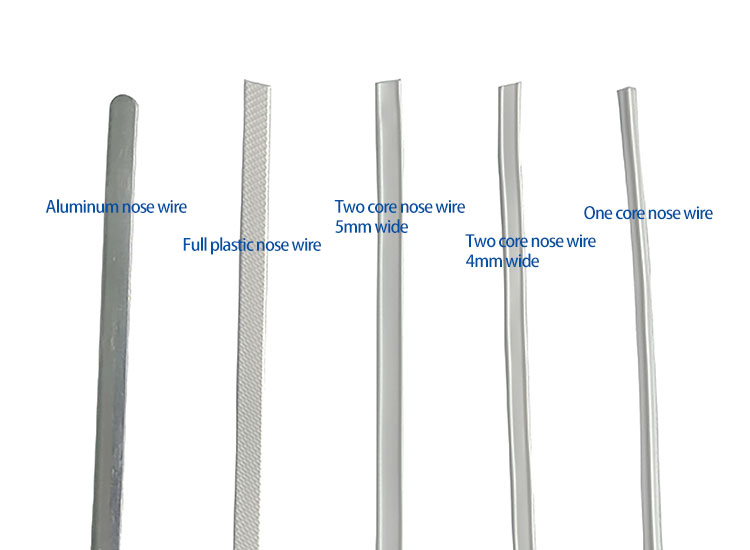 ZMS company has a professional nose bridge wire production line, and we provide a variety of nose bridge lines for face masks worldwide. Including full plastic nose wire, single line nose wire, double line nose wire, aluminum nose cable, PE nose wire and other materials. At the same time, our company can also produce nose lines with different widths and thicknesses according to customer requirements. In addition, thin aluminum wire, soft aluminum wire, flexible aluminum wire and flat aluminum wire are also in our production range.
The Type of Nose Bridge Wire
Anti-corrosion, Anti-cracking Characteristics
Many size are available or according to your requirement
Plastic nose wire, Single line nose wire , Double line nose wire , Aluminium nose wire and so on.
Eco-Friendly and High Quality
Packaging - ZMS Nose Wire
Since the recent epidemic virus (COVID-19) outbreak, our company has been perfecting and improving the factory pattern. PPE personal protective materials have become necessities of life. In this time, face masks in personal protection can better isolate the spread and invasion of viruses. The function of the nose wire is to better seal the nose bridge area of the face mask. ZMS provides high-quality cable products, and we also provide good delivery solutions. While ensuring the safe delivery of products, we provide the best packaging and transportation solutions, which greatly reduces the customer's transportation costs.