All Dielectric Self Supporting (ADSS Cable)
ADSS cable is also called all-dielectric self-supporting optical cable. The composition of the ADSS optical cable is: A composite optical cable made by winding the optical fiber bundle on the central strengthening member. And then going through protective measures such as insulation, waterproof, reinforcement, and sheath. ZMS ADSS cable has the characteristics of full dielectric, no metal, non-conductivity, small cable diameter, high tensile force, low linear expansion coefficient, and wide temperature adaptation.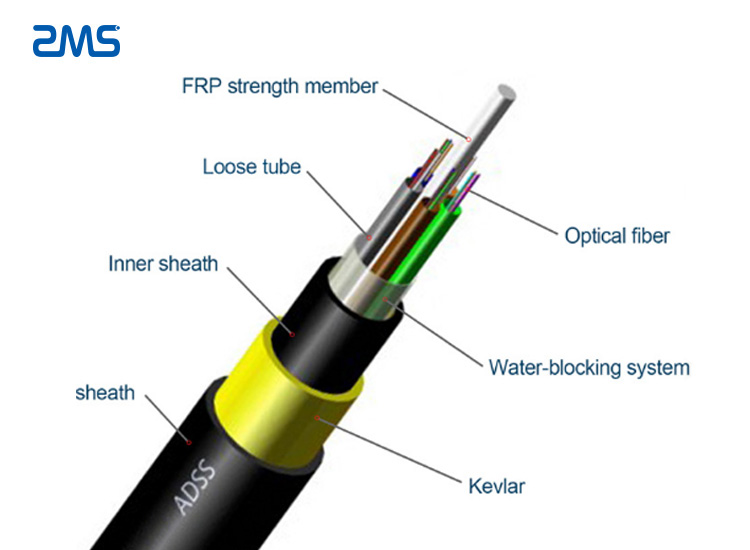 ADSS for Transmission Applications
We can customize the number of cores of ADSS fiber optic cables according to customer needs. The number of cores of ZMS optical fiber ADSS cable is 2, 6, 12, 24, 48 cores, etc.
Sigle Jacket ADSS Optical Fiber Cable Applicationg
Double Jacket ADSS Optical Fiber Cable Applicationg
ADSS Optical Cable Characteristics
ADSS aerial optical fiber cable is a kind of combined optical cable made by winding the optical fiber bundle on the central strength member, after insulation, waterproof, reinforcement, sheath, and other protective measures. ADSS cable is mainly installed on the existing 220kV or lower power line. Layer or central tube design. Ar amid yarn is used as a strength component to enhance tensile and strain properties. The outer sheath can be divided into PE and tracking resistance PE to correspond to space potentials lower than and greater than 12kV.
ADSS Optical Cable Related Accessories
The iron or aluminum metal accessories widely used in optical cable products are collectively referred to as fittings. There are many types of fittings with different uses. Most of the fittings need to withstand greater tension during operation, and some must also ensure good electrical contact at the same time. It is related to the safety of the wire or the tower. Even if one is damaged, it may cause a line failure. Therefore, the quality, correct use and installation of fittings have a certain impact on the safe power transmission of the line.
About ZMS Optical Cable Products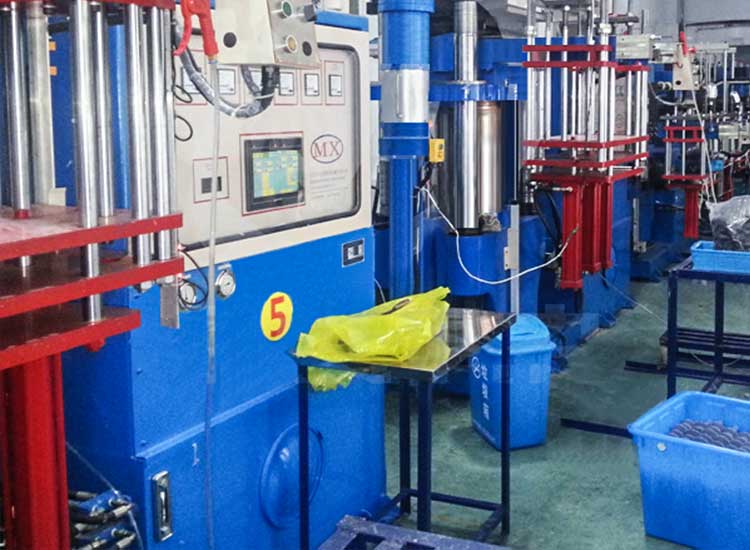 Types of ZMS Aerial Optical Cable
ZMS's main optical cable products include ADSS cable, OPGW cable, OPPC power optical cable, photoelectric composite cable, direct buried optical cable, mine flame-retardant optical cable, underwater optical cable, rat-proof optical cable, field operations Fiber optic cable, non-metallic fiber optic cable, non-metallic flame retardant fiber optic cable, non-metallic buried fiber optic cable, temperature measuring fiber optic cable, distributed fiber optic temperature measuring system, ordinary fiber optic cable, digital communication cable, submarine fiber optic cable, electric power Optical cable fittings and other products.
Our overhead power optical cable products are widely used in multi-site wind farm projects and power grid projects to ensure the normal and stable operation of power communication lines.
For more fiber optic cable technical issues, please consult.