---
When cables and wires are to be firmly fixed and routed, cable holders are indispensable. No matter whether you need to secure a single cable or multiple wires reliably or multiple cables wired in parallel, ZMS's retainer can provide you with a practical and universal solution.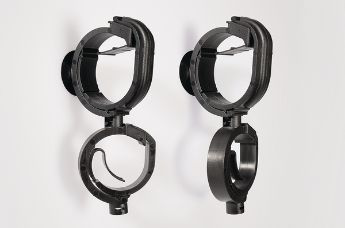 They are suitable for a wide range of applications and can be combined with other products.
Typical application examples
The ever-increasing number of electronic components in all walks of life brings many new challenges to cable management. For example, the wiring must be laid without clicking noise or easier to install.
In addition, it must be possible to maintain the cables safely and quickly.
Application advantage
It saves time due to the quick and easy installation of the cable organizer on hoses, pipes or other pipelines.
Due to the parallel wiring of multiple cables and wires, the installation is orderly.
Rotatable fastening element for flexible wiring or compensation of movement in different directions.
Especially when replacing heavy metal brackets, plastic mounting solutions help save space and weight.