Cable Specifications and Standards
Cable specifications are the meaning of the number of cores and cross-sectional size of wire and cable representation. The main wire and cable products used in power systems are overhead bare wires, busbars (busbars), power cables (plastic cables, rubber cables, overhead insulated cables), branch cables (replacing some busbars), electromagnetic wires, and electrical equipment wires and cables for power equipment.
ZMS cables can be manufactured to the most stringent standards in the world, including BS, CSA, IEC, VDE, and UL. And if you need a cable to suit your application or a custom-made special cable, our technical team is at your service to meet the best requirements for your project.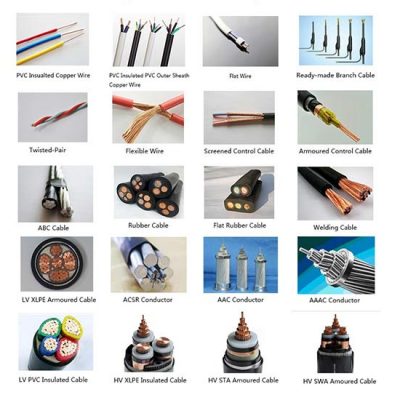 Cable Specification Types and Meanings
The codes of each part of the power cable types and their meanings
1. Insulation type: V- stands for polyvinyl chloride, X- stands for rubber, Y- stands for polyethylene, YJ- stands for cross-linked polyethylene, and Z- stands for paper.
2. Conductor material: L- stands for aluminum, T-(or omitted) stands for copper.
3. Inner sheath layer: V-representative of polychloroethylene sheath. y-polyethylene sheath. l-aluminum sheath. q-lead sheath. h-rubber sheath. f-neoprene sheath.
4. Characteristics: D-Non-drip. F-Phase.CY-Oil-filled. P-Oil-poor dry insulation. P-Shield. Z-DC.
5. Control layer:0-None. 2-Double steel tape. 3-Fine steel wire. 4-Coarse steel wire.
6. Outer sheath layer: 0-none. 1-fiber outer cover. 2-polychloroethylene sheath. 3-polyethylene sheath.
7. Flame-retardant cable in front of the code plus ZR. fire-resistant cable in front of the code plus NH.
Several Types of Commonly Used Cable Models and Their Use Occasions
VV Cable
YJV Cable
ZR-VV Cable
ZR-YJV Cable
NH-VV Cable
NH-YJV Cable
More Types
VV Cable
Polyvinyl Chloride Insulation (VV Cable)
PVC-sheathed power cables can be laid indoors, in tunnels, cable trenches, pipelines, and flammable and seriously corrosive places.
But can not withstand mechanical external force. If you need to withstand the mechanical external force and winding steel belt armor.
YJV Cable
ZR-VV Cable
ZR-YJV Cable
NH-VV Cable
NH-YJV Cable
More Types
Cable Standard Types and Meanings
BS standard is a British standard developed by BritishStandards Institution (BSI), an unofficial body with a high reputation internationally, established in 1901. It is the world's first national standardization body, which is not controlled by the government but is strongly supported by the government. BSI develops and revises British Standards and promotes their implementation.
The British Standards Institute (BSI), formerly known as the British Engineering Standards Board, was established in 1901 as the body responsible for national quality certification in the UK.
In 1929, it was recognized by the "Royal Charter" and was officially renamed the British Standards Institute (BSI) in 1931. Although it is a private organization, it is entrusted by the state to be responsible for the unified management of national standardization work.
Its supreme body is the Executive Council, under the mechanical, electrical, chemical, construction, textile, and quality assurance, and other six sub-councils.
BSI headquarters has four working departments, and standardization department, the inspection department, the export bureau technical advisory department, and the quality assurance department. Among them, the Quality Assurance Department (QAD) is a permanent quality certification and mark management body.
British quality certification work, not only for domestic services but also for international trade services.
More than 20% of the certification licenses issued by BSI are issued for products imported into the UK by foreign manufacturers. And accept the United States, Canada, Germany, New Zealand, and other countries commissioned by the certification organization, on behalf of the foreign certification mark.
| | |
| --- | --- |
| Fixed installation cables (building wire) | BS6004 – PVC cables and wires for final building circuits, including double and grounding wires and meter tails |
|   | BS7211 – LSZH variants of cables and wires covered by BS6004 |
| Low voltage distribution cables | BS5467 – XLPE or EPR insulated and PVC sheathed low voltage armoured cables, typically used in construction and industrial applications |
|   | BS6724 – LSZH variants of armored cables covered by BS5467 |
|   | BS7846 – Low smoke halogen free and fire resistant power cables |
|   | BS6346 – Polyvinyl chloride insulated and PVC sheathed armored power cables |
|   | BS7889 – Non-armoured PVC insulated PVC sheathed power cables |
|   | IEC60502-1 – Armored and unarmored power cables of various constructions and properties |
| Control and instrumentation cables | BS6231 – Single-core panel cables commercially known as Class III, approved by UL and CSA |
| Flexible cables | BS6007 – Rubber and silicone rubber flexible heat resistant cables for internal wiring |
|   | BS6500 – Various flexible cables, many of which comply with the European HAR scheme |
|   | BS7919 – Industrial flexible cables |
|   | BS EN 50525 and HD 21 / HD 22 – Coordinated flexible cables and certain single-core conduit cabling |
| Medium and high voltage cables | BS6622 – Armoured medium voltage cables with XLPE or EPR insulation and PVC sheathing – 6.6kV to 33kV |
|   | BS7835 – LSZH variant of the cable covered by BS6622.  |
| Data and telecom cables | Covers various industry standards including IEC 11801, BS EN 50173 and TIA/EIA 568 |
| Fire resistant cables | BS7629-1 – Specification for 300/500V fire resistant shielded cables with low smoke and corrosive gas emissions when affected by fire. Includes multi-core and multi-pair cables. |
|   | BS EN 50200 – Fire test method for unprotected small cables for emergency circuits |
|   | BS 8434-2 – Test methods for assessing the fire integrity of cables. BS EN 50200 with 930° fire and water spray |
|   | BS EN 60702-1 (IEC 60702-1) – Coordinated mineral insulated cables with high fire resistance, typically used in emergency systems |
|   | BS 7846 – LSZH fire resistant power cables with XLPE or EPR insulation |
|   | BS5839-1 – Fire detection and fire alarm systems for buildings. Code of practice for the design, installation, commissioning and maintenance of systems in non-domestic premises, including standard (PH30) and enhanced (PH120) fire resistant cables manufactured to BS7629-1, BS EN 50200, BS 8436-2, BS7846 and BS EN 60702-1 |
| Cable Accessories | Extensive range of BASEC approved cable accessories including cable lugs, cable sealing sleeves and glands |
IEC standard is the International Electrical Commission (IEC), a worldwide standardization organization composed of national electrical committees, whose purpose is to promote the standardization of the world's electrical and electronic fields. The origin of the IEC is a resolution adopted at an electrical convention held in St. Louis, USA, in 1904. IEC is a name of an organization, not a certification, and what we usually refer to as IEC certification is generally CB certification.
After the establishment of ISO in 1947, IEC had been incorporated into ISO as an electrical division, but still maintained its independence technically and financially.
According to the new agreement between ISO and IEC in 1976, both organizations are legally independent, and IEC is responsible for international standardization work related to electrical and electronic fields, while other fields are handled by ISO.
IEC member countries include the vast majority of industrially developed countries and a portion of developing countries.
These countries have 97% of the world's population, produce and consume 95% of the world's electricity, and manufacture and use 90% of the world's production of electrical and electronic products.
The purpose of the IEC is to promote the international unification of electrical standards, international cooperation in standardization and related aspects in the field of electrical and electronic engineering, and to improve mutual understanding between the international community. To achieve this purpose, various publications, including international standards, are published, and it is hoped that national committees will use these international standards when their national conditions permit.
The IEC's field of work includes electrotechnology in electricity, electronics, telecommunications, and atomic energy.
Service of ZMS Cable Company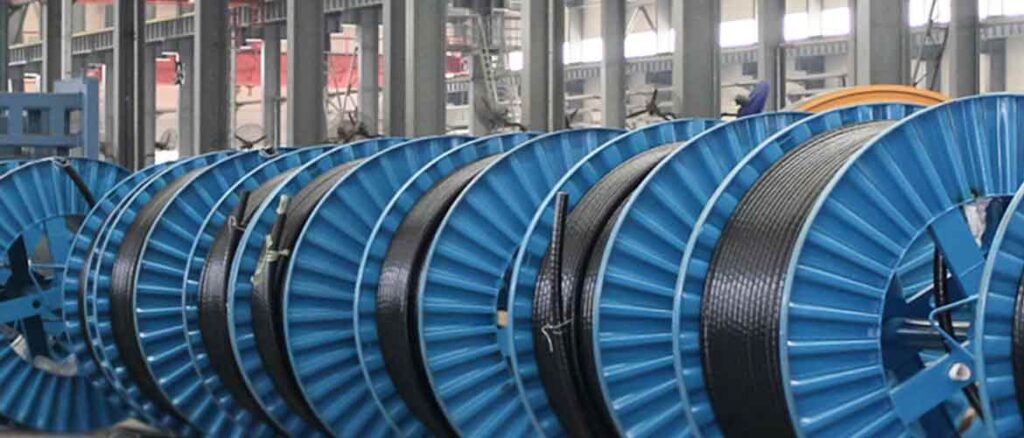 ZMS has a wide range of cable and conductor products for you to choose from. We will provide caring services and professional project solutions for everyone who needs them.
Quality Certification Services
ZMS cable products are manufactured according to GB, IEC, BS, NFC, ASTM, DIN, and other international standards. Our technical team can customize cable products that meet your requirements according to your need.
Profession Customer Service
ZMS provide free professional consulting services to provide you with one-stop project solution services and rapid product delivery solutions.
Delivery And Shipping Services
While we ZMS provide high-quality cables, we also provide good delivery solutions. While ensuring the safe delivery of products, we provide the best packaging and transportation solutions, greatly reducing customers' transportation costs.
ZMS cables packaging is provided in the form of wooden reels, corrugated boxes, and coils. The cable ends are sealed with BOPP self-adhesive tape and a non-hygroscopic sealing cap to protect the cable ends from moisture. We can print the required marks on the outside of the barrel with waterproof material according to customer requirements.