Dead End Clamp (Tension Clamp)
ZMS dead end clamps are of high quality and affordable, and account for a very high proportion of the company's accessory sales.
The dead end clamp material we produce is made of metal or plastic with the highest purity. ZMS Cable Company not only produces high-quality dead end clamp accessoreis but also high-quality other overhead line fittings (strain clamp, suspension clamps, insulation piercing clamps, groove clamps, PVC bird flight diverter, down lead clamps, or other overhead fixtures).
Dead End Clamp (Tension Clamp) Characteristics
● The mechanical strength of the tension clamp is high, and its grip strength is greater than 95% CUTS.
● Simple installation and construction aspect.
● Anti-theft device can be installed to avoid theft.
● The material of tension clip is a weather-resistant insulating material.
● Excellent anti-corrosion properties and resistance to electrochemical corrosion.
● It can effectively improve the way of shock resistance of electric wire. Extend the service life of the wire.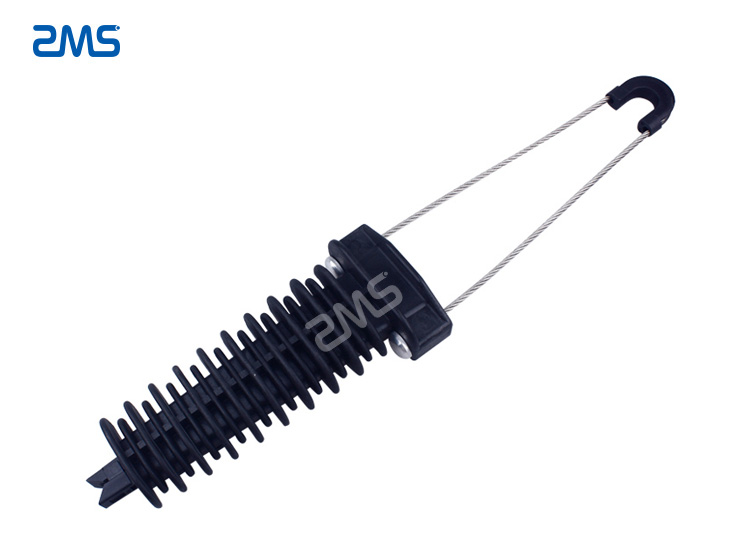 Introduction of Three Commonly Used Dead End Clamps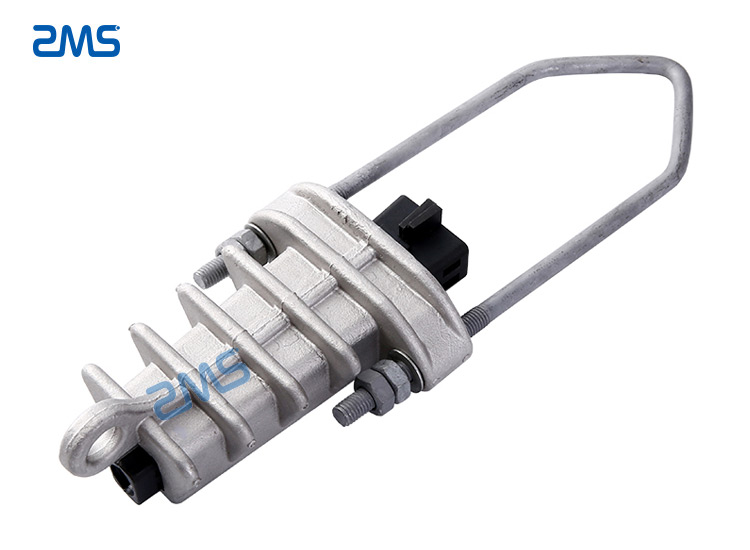 Overhead Aluminum Alloy Dead End Clamp
Metal tension clamps are used to fix and fasten LV-ABC wires with insulated neutral messengers. These clamps can be installed without tools and are suitable for all climatic conditions.
● The body is made of aluminum alloy.
● The fixtures are made of UV-resistant synthetic material. They are fixed.
● The stainless steel flexible connection cable is fixed. It is equipped with a compression-resistant, insulated and removable saddle.
● The neutral messenger with fixed insulation by the cleats does not damage the insulation.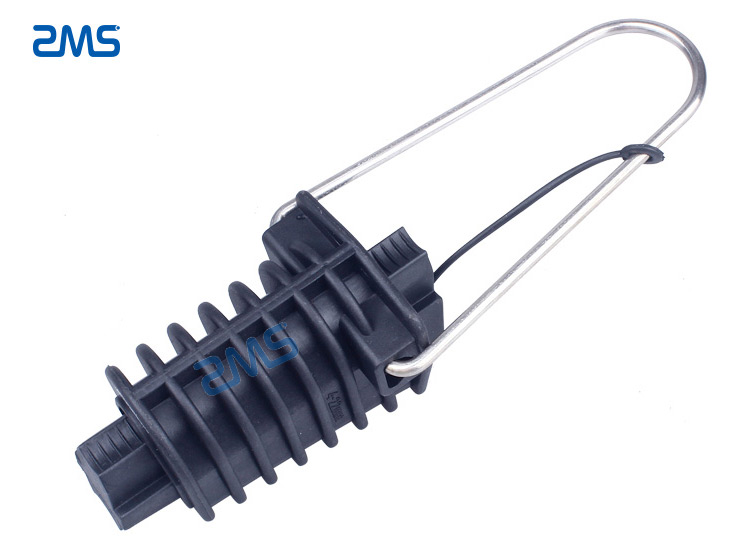 Overhead Insulated Plastic Dead End Clamp
Plastic tension clamps are used to suspend stranded cables with insulated neutral wires. It is suitable for the connection of insulated cables with specifications (16mm²~120mm²).
● This tension clip is made of high-strength aluminum alloy casting, which has oxidation resistance and will not lose electrical energy.
● It can ensure that it will not be broken in one minute when the operating frequency is greater than or equal to 18KV.
● It is characterized by simple and reliable installation, which can be directly mounted on the insulation layer.
● When installing, pay attention to the opening of the body should be as far down as possible, and use the wire puller to pull up the wire to the right position. Also, note that the two wedge-shaped cores should be kept flush.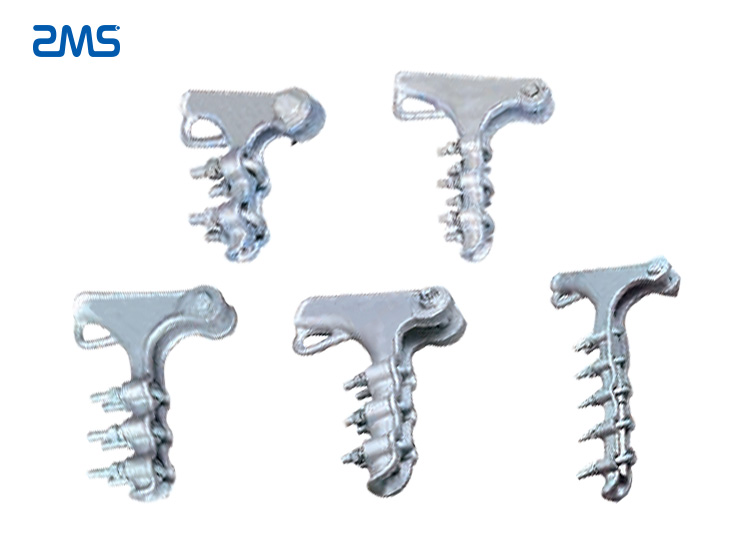 NLL Aluminum Alloy Dead End Clamp
NLL aluminum alloy tensile clamp is used to fix aluminum stranded wire or steel core aluminum stranded wire. It is used to support the use between the overhead insulated aluminum wire and the insulation cover, which can play the role of insulation protection.
● Good weather resistance, constant clamping force.
● High overload capacity, can reach more than 2 times the rated current.
● Good thermal cycling performance, DC resistance ratio remains below 1 during operation.
● Good material, corrosion resistance, anti-oxidation.
Other Dead End Clamps (Tesion Clamps) Products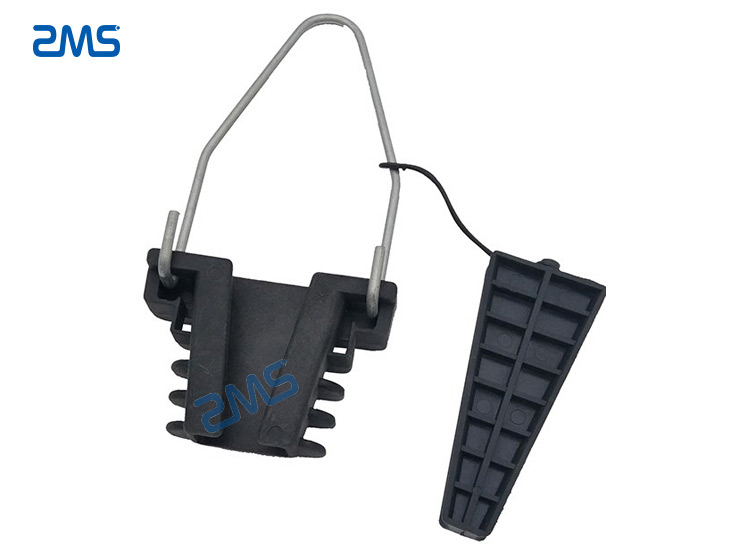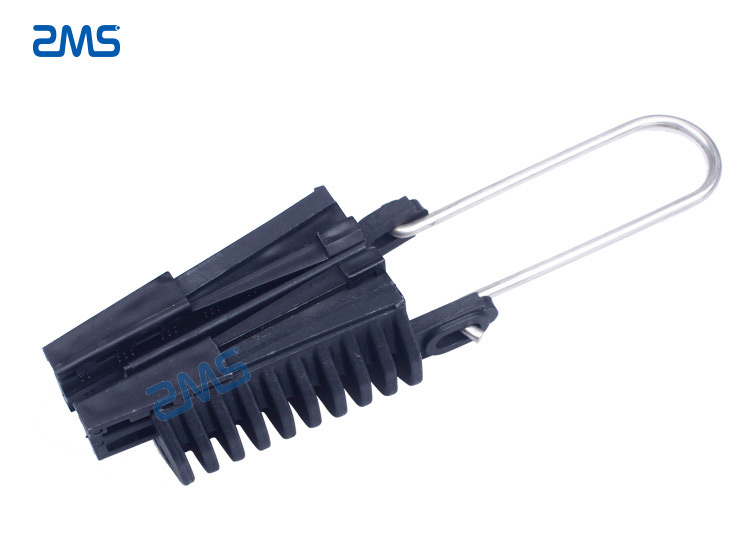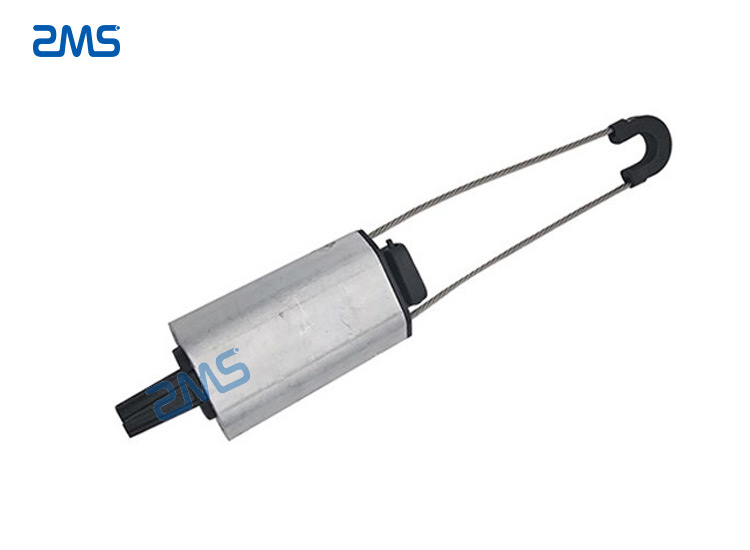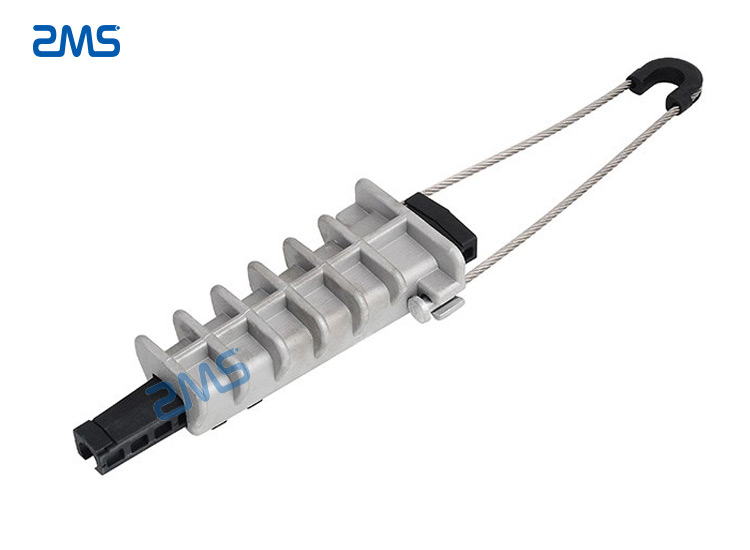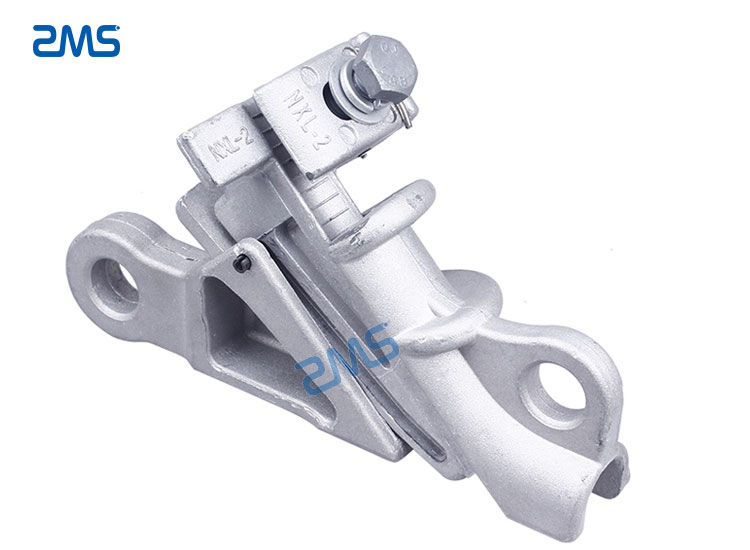 About Dead End Clamps? And Why Choose ZMS?
Dead end clamp (tension clamp) is a kind of cable fittings. It is very common on overhead transmission lines or distribution lines, so it is generally called overhead line cable clamps. dead end clamps are usually made of insulating materials with high mechanical strength and weather resistance. The strain clamp is used to fix the wire, so as to withstand the tension of the wire, and hang the wire to the cable fitting on the tower. According to the conductor diameter, it can be divided into NLL-1, NLL-2, NLL-3, NLL-4 and other models. According to the structure or installation conditions, the strain clamp can be classified into spiral type, wedge type strain clamp and dead line clamp. Spiral and wedge-shaped strain clamps are more flexible, because they are not used as conductors in the circuit, so they can be removed and used after auxiliary installation of wires. In addition to the basic functions of the strain clamp, the dead wire clamp can also be used as a conductor, so the dead wire clamp cannot be removed after the cable line is installed.
The strain clamps produced by ZMS are sold to many countries in the world, and the sales volume is huge, far exceeding that of the same industry.
We can achieve such success because we are not only focusing on polishing the product quality. Excellent product quality is our foundation. But we are not satisfied with this foundation. On this foundation, ZMS has done unlimited polishing on the packaging, delivery speed and after-sales service of its own cable accessories.
The packaging protection is absolutely in place, and ultra-long-distance transportation will not affect the quality of the product in the slightest.
The delivery time is punctual and on time. ZMS cable suppliers have strict requirements for delivery speed. We are well aware of the importance of delivery speed to the cable industry. The ability to deliver one day earlier will enable power-deficient areas to be energized one day earlier.
The after-sales service is conscientious, and sufficient after-sales service is our responsibility to our customers, to bring customers a more comfortable buying experience.