ZMS Cable supplied the 33/66kV Power cable to the Philippines local EPC construction company, which was used for the power transmission line replacement work.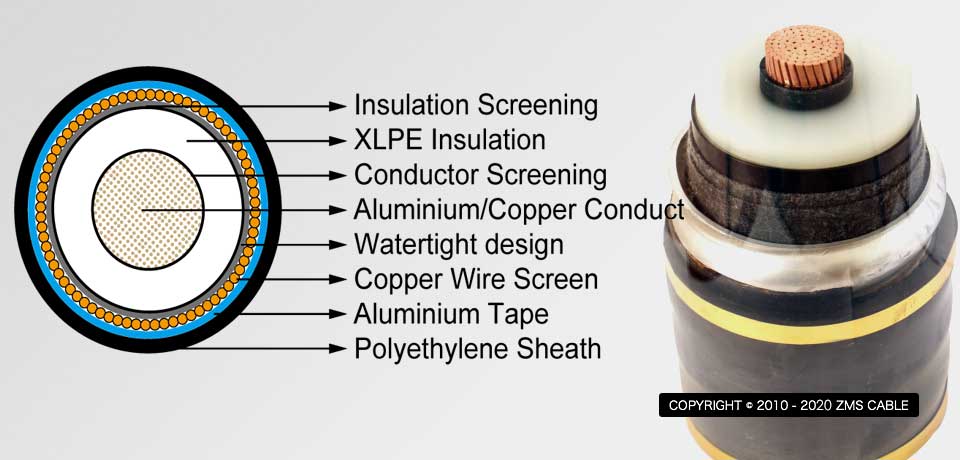 The hostile environment, high temperature, high humidity, very strict to cable requirements. Before production, ZMS Cable electrical Engr. Did lots of research and study work to face this kind of very high requirement work environment? Based on that situation, design the cable specification as follows. Even the packaging drum can adapt to long-term sea transportation and local working conditions. After repeated confirmation, ZMS finally won the trust of customers and successfully obtained orders.
During production, ZMS cable companies are strictly checked from procurement, production, quality inspection, and other links to ensure its excellent quality. ZMS quality control department upholds this strict quality inspection and quality management responsibility. For product quality inspection, not only the various raw materials must be sent to the factory for inspection, but also the production process needs to be inspected and supervised, and the factory product inspection is finally completed. In addition, our after-sales personnel is also required to ensure when customers receive the cable and the cable and packaging drum are intact.

Over the years, ZMS Cable has developed the Philippines' power grid business deeply. In particular, the maintenance of transmission and transformation lines and regional power grids has achieved good results and has won many construction company projects in the Philippines. This project is another gratifying achievement of the company's long-term adherence to vigorously develop the national market in "regions along the route". A breakthrough of ZMS company in the Philippine cable grade transmission and transformation project was realized.