ZMS cable and cable accessories company relies on excellent product quality, meticulous customer service, and efficient and fast delivery capabilities. We sincerely invite you to cooperate with us to achieve excellent results.
Learn More About ZMS Cable Product Details. Click Here.
Company Profile of ZMS Cable & Accessory
ZMS Cable & Accessories Supplier ware founded in 1990 and have more than 30 years of development history. It is a leading and experienced cable manufacturer and seller in the cable industry.
Over the past years, our cables have established an extensive sales network around the world. ZMS cable company opened up markets including the Middle East, Southeast Asia, Africa, the United States, and Europe. We have a comprehensive product line that can produce all kinds of cables.
Including Cable Accessory Products: cable termination, cable lugs, power line insulators, etc. Cable Products: overhead power lines(ABC, AAC, AAAC, ACSR, ACAR, etc.), HTLS conductor cables(ACCC, ACSS, ACCR, Invar conductor type, etc.), armored cables, underground power cables, optical fiber cables(ADSS, OPGW, OPPC, FTTH, GYXTW, etc.), control cables, concentric conductor cables, XLPE / PVC insulated cables, various shielded cables, etc. In contemporary, its projects involve the national grid, urban / railway power transportation, substations, solar power plants, submarine cables, mining cables, etc.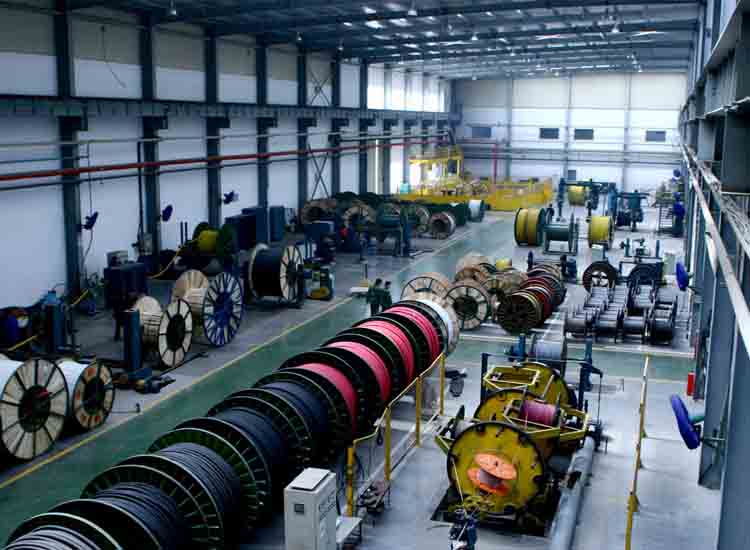 The commitment of ZMS Facture
ZMS power cable and accessories supplier relies on excellent product quality, meticulous customer service, and efficient and fast delivery capabilities. We sincerely invite you to cooperate with you to achieve exceptional results.
The return rate of ZMS cables is less than 1%, and the scrap rate is less than 2%. This is the result of our strict quality control for 30 years. Every product we produce must be checked for mechanical and electrical compliance with working specifications before being allowed to leave the factory. ZMS Cable Manufacturer and Supplier is committed to providing unparalleled service to every customer. Including free consulting services, complete cable engineering solutions, transportation services, and more.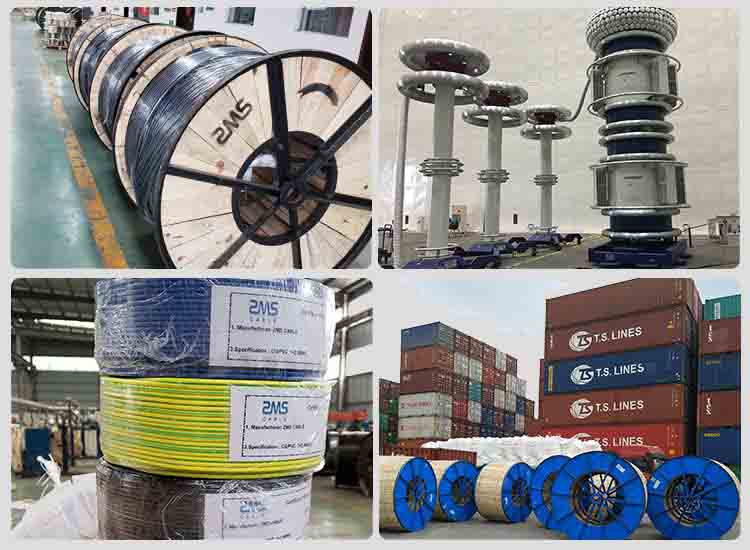 Packing & Shipping
ZMS electrical cable supplies are able to meet the strictest delivery times based on each purchase order. Observing on-time delivery is a top priority, avoiding overall project time delays and cost overruns caused by any delays in cable delivery.
Our cables are provided in the form of wooden reels, corrugated boxes and coils. The cable ends are sealed with BOPP self-adhesive tape and a non-hygroscopic sealing cap to protect the cable ends from moisture. We can print the required marks on the outside of the barrel with waterproof material according to customer requirements. On the premise of meeting your needs, we will provide the most suitable packaging and shipping solutions for your products, ensuring fast and efficient delivery.
Service of ZMS Cable Supplier
One-on-one professional guidance
When you contact us, we will provide professional one-on-one consulting services to solve all the problems of the cables you need.
Get information & expertise for free
We will regularly update cable-related product knowledge and news about the cable industry. To let everyone knows the real-time dynamics of the cable industry.
Attention to detail & quality
ZMS company products have to pass multiple testing instruments before they leave the factory, and they must be accurately tested to ensure that the quality of each product is fully up to standard.
Free design & engineering & technical support
In ZMS cable, we have an experienced design and development technology team. Free assistance in product development, special orders, material selection, and solutions to technical issues.
More Information About Cables and Accessories